"Our mission is to curate memorable camping experiences for guests of all ages by providing friendly customer service, an abundance of activities, and exceptional value."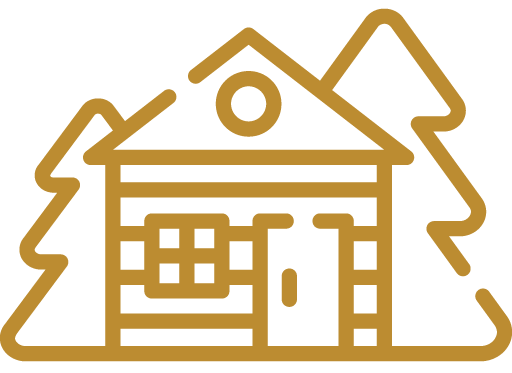 The campground consists of a wide variety of accommodations, amenities, and activities. We have full hookup pull through RV sites and back in sites along the creek. There are primitive tent sites for a more traditional camping experience. We also offer rentals such as creek side cabins, cozy cabins, a retro trailer, and (new for 2022) covered wagons. The lodge contains the general store, an adult lounge, restrooms, showers, and a heated indoor pool. You also have access to a courtesy phone and limited Wi-Fi in the lodge.
There are three bath houses in the park (not including the lodge) with access to toilets and showers in the upper, central, and lower sections of the park. Adjacent to the central bath house is the outdoor pool. The Rec Hall is where we serve meals on the weekends and host activities like karaoke and BINGO. Sporting equipment is available in the gatehouse for basketball, volleyball, tennis, pickleball, horseshoes, mini golf, ping pong, and more. We're a pet-friendly campground. We encourage you to bring your four-legged friends along. Just make sure to pick up after them and keep them leashed.

Enjoy all of the amenities that Cutty's Resort has to offer. We pride ourselves on the maintenance and quality of our features that we provide to our guests.

Come chow down at the Rec Hall for breakfast and dinner on the weekends Memorial Day through Labor Day.
Stop by the store located in the lodge for camping supplies, cold drinks, ice cream, canned goods, merchandise, bagged ice, and more.