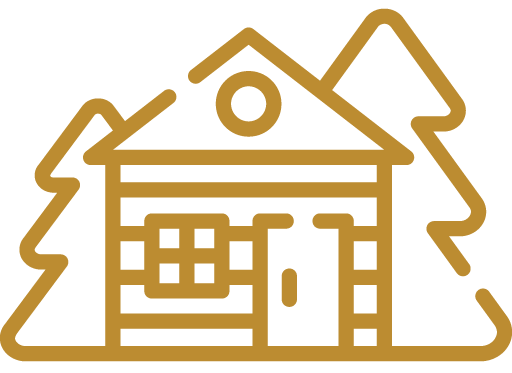 When you arrive at Cutty's Resort, you'll see an abundance of activities available to keep you and your family occupied during your stay. We offer a variety of amenities, all of which are included in your reservation. As soon as you check in, you'll find that our staff is ready and able to accommodate your needs. We're here to help you make memories that will last a lifetime.
Cutty's Hayden Creek Resort is tucked away in the San Isabel National Forest in central Colorado's Rocky Mountains and spans about 157 acres. It's approximately 2 hours SW of Colorado Springs and 1 hour from world-famous Royal Gorge Bridge and Park.
No matter if you're looking to bring your RV, host your reunion in a beautiful town surrounded by forest, or simply get away with the family and stay in one of our luxurious cabins, we've got something for everyone.

The Cutty's Resort team shares a bond and spirit that we convey to all of our guests. With seasoned veterans and fresh faces alike, you're in good hands and good company. We're here to help you. Whether you need assistance pulling into your RV site or a fresh towel to take back to your cabin, Cutty's has you covered.
Enjoy all of the amenities that Cutty's Resort has to offer. We pride ourselves on the maintenance and quality of our features that we provide to our guests.